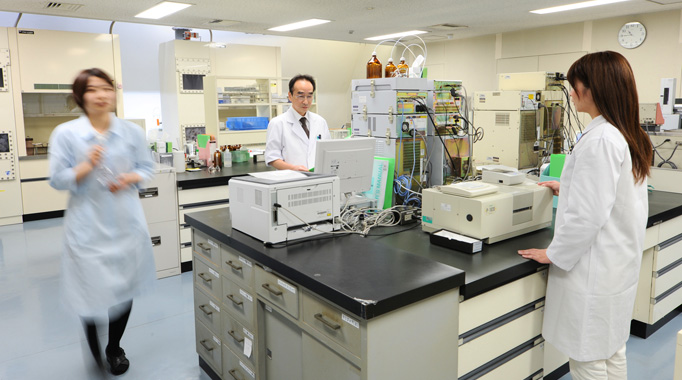 As a pharmaceutical trading company, Shin Nippon Yakugyo Co., Ltd. (SNY) handles a wide variety of domestic & overseas active pharmaceutical ingredients, intermediates and formulations. Both our Tokyo head office & Osaka office have their own warehouse, obtained various licenses enabling us to satisfy our customer's needs.
Along with Import/Export of pharmaceutical products, we also correspond to pharmaceutical laws, quality tests, patent surveys and make a devotion to guarantee the quality of the products.
Development, Import & Sales
We introduce pharmaceutical ingredients, intermediates & etc. from manufacturers in Japan and also from across the world.
Our global network presently spans over 100 different companies, from over 20 countries. SNY will carefully select and introduce the most reliable products from our trustworthy suppliers. We also collaborate with domestic and overseas manufacturers to self-develop high quality pharmaceutical ingredients.
Patent searches are performed to investigate and assure that the product introduced doesn't infringe on patents in Japan and/or overseas.
Various Pharmaceutical Registrations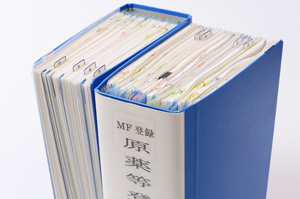 We support various pharmaceutical registrations such as: Accreditation for Foreign Manufacturers, Registration of Drug Master Files (JMF), GMP compliance inspection, GQP and others. We are able to supply high quality products by supporting our suppliers through such pharmaceutical applications.
Warehouse with c-GMP control & compliance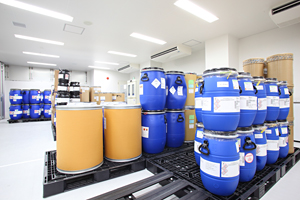 Warehouse in Tokyo Head Office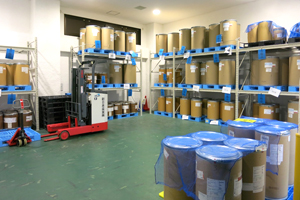 Warehouse in Osaka Office
We have 2 locations for warehouses in our Tokyo head office & Osaka office. The Osaka office also has a storage area controlled at specific temperature to meet our customer's reguirement.
We are also open for vender audits by pharmaceutical companies & inspections by Japanese authorities to ensure a safe system for reliable products.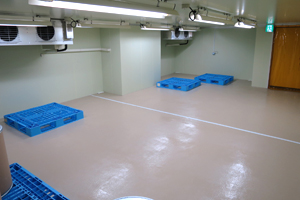 Storage area controlled at specific temperature
Quality Tests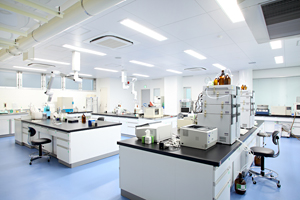 Laboratory
Our sophisticated staff conduct quality tests under appropriate GMP controls. We correspond to our customer's specification as well as the Japanese Pharmacopoeia. We provide products after evaluating these quality in order for our customers to use with reliability.
We have recently started the operation of the laboratory newly set up at segregated area in Tokyo head office for evaluating the highly potency substances.
Other Services
We export pharmaceutical products (finished formulation, Active Pharmaceutical Ingredients, Intermediate, etc.) and mediate business opportunities. Please feel free to contact us for support.